holla peeps. baru perasan previous entry it's all about syafiq,syafiq,syafiq...
biasalah..orang ngah angau..hee..
okay,first of all..nak cerita pasal my girlfriends..
Fiqa . banyak tolong Kelly time Kelly susah.selalu dengar masalah kelly,tolong selesaikan.. babe,I love you like a lot!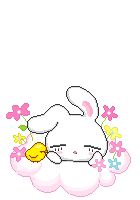 you are so sweet,like gula gula. hee. Fiqa selalu buat Kelly ketawa,menceriakan hari hari Kelly. really,because of her,my days during classes were so happy. since sem 1,this lovely girl yang selalu teman kelly,buat kelly tersenyum and always there for me. kelly very appreciate you dear. even kita tak tinggal serumah dah sekarang,you just don't know how I missed our moment together. kalau kelly ada sakitkan hati Fiqa,terguna duit Fiqa,terkecikkan hati,terguriskan hati,terkutuk lebih-lebih,I'm so sorry..I' not perfect. kelly sayang Fiqa sangat sangat..and kelly akan elak seelak elaknya perselisihan faham antara kita. this I promise you.
cik sailormoon yang molek ni,my favourite girl

we're under the same zodiac, PISCES. so most of our perangai quite the same la.obses dgn kucen. tapi manyak jugak tak same,such as Fatin ni ade amek Aquarius pnye sikit-sikit. hakhak. such as pembersih gila,perfectionist,and beberapa perkara lagi lah. one thing yang paling buat kelly happy was she's ready to give her commitment. and to see her happy with her current life. of course with hiro rakki. Hiro rakki,you were the lucky one!! babe,I wanna say sorry if I can't be a perfect friend for you,but trust me,I have gave my best to be a good friend for you. and I always will.